Love Letters
Testimonials
Love letters from our clients
When I first had the vision for my company, I knew I would want a web designer who understood the importance of branding. Sam and her team were the perfect fit for what I was looking for. the branding on my site is spot-on and is exactly what I was looking for. I work in an industry where websites are often a second thought, and as a marketing professional, I knew this was a poor marketing decision. Sam and her team took the time to elevate me past my competitors and really made my site stand out. My site is so impressive that I consistently hear from my competitors how much they love my website! I am also a business consultant, and one of my steps with each of my clients is a website redesign with Sam and her team. I can't recommend Shanty Town enough!
I can't say enough about how pleased we are with our new website, graphics, and client portal from Shanty Town Design. Sam, Mike, and the whole team were nothing but top-notch attentive professionals right from the start. They listened to our requests, came up with creative ideas and mock-ups, and wowed everyone from our clients to our contacts to friends and family. All were so impressed. If you are looking for a digital partner that will work with you and truly elevate your marketing and branding, I highly recommend Shanty Town.
Two things you can expect here: speediness and fabulousness. I am so incredibly impressed by the quick turn around and creative process here. It's wonderful working with a designer that actually listens, can see your vision, and then make it 10x better. I have been so so so happy with ALL the work I've received and Sam is just a blessing to work with.
Sam did an awesome job on my website, she was really great to work with and very easy going. I'm so happy with the finished product, it looks amazing! Highly recommend-thank you Shantytown!!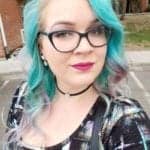 Samantha is a LIFE SAVER. She has helped so much with my business brand it's not even funny. This girl is the jack of all trades. HIGHLY suggested for any business owner who needs dwindle down a laundry list of things to excel and grow.
Been working with Sam for several years and she has been amazing. Always there when I need her and amazing design work!
Shanty Town designed a logo for me. I was pleasantly surprised by the number of options produced, the quick turn around time, and how easy Samantha was to work with. I would recommend Shanty Town and I would work with them again.
Samantha is not only brilliant, creative, and responsive she also gives a sh*t. She's helping us rebuild our nonprofit website so it's more user-friendly than our first version which will better position us for growth. Her heart, patience, and humor are what will keep us, Cancer Hates Laughter, coming back time and again. Thanks, Samantha!
Very easy to work with, great design ideas, and overall a stand up business to work with!
All the best adjectives that can describe a small business (Great work, Fast, professional, affordable, etc) Shanty Town is amazing!